Use the Check Layout screen under the RPM Utilities, Set Up menu to add one or two electronic signature files to your check layout. Click Help when the screen is open to see the full help topic.

To create an electronic signature to RPM, scan a page with the signature and save the scanned signature as a bitmap (bmp) file. Signature files should not be larger than 3" X ½". The entire image paper size needs to be 3 X ½" – not just the signature portion. For example, if you scan your signature on a full sheet of paper, you must crop the signature portion to be no more than 3" X ½" in total size.
Once the file is created, assign and position the signature file on the Check Layout screen.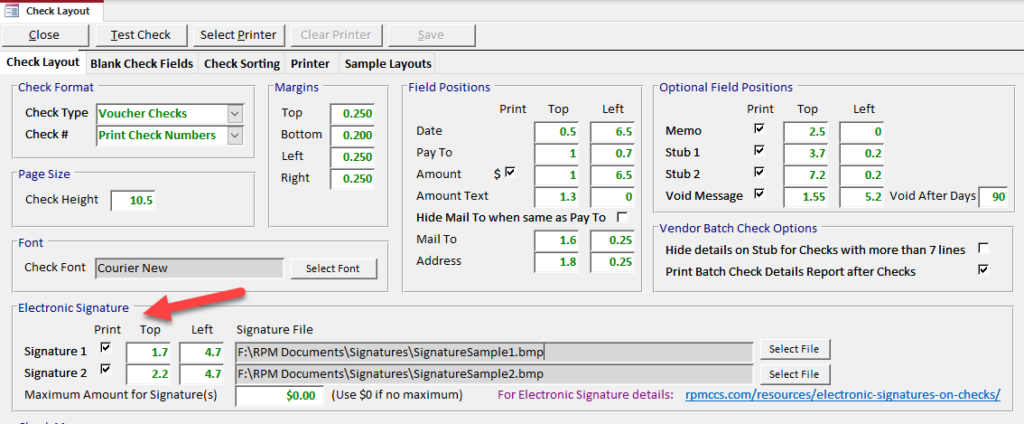 Use the form below to sign and scan your signature.
A blank signature file of the correct size is available below. Copy and paste your scanned signature into this file and save it as your signature file. It must fit in the available size of 3" x ½".
A sample signature file of the correct size is available below. Use this to test a signature on your check layout or compare to the format of your signature file.
If additional assistance is needed creating a signature file and using it in RPM, a Remote Support session can be purchased.